Price from: 34.900 ISK a night per room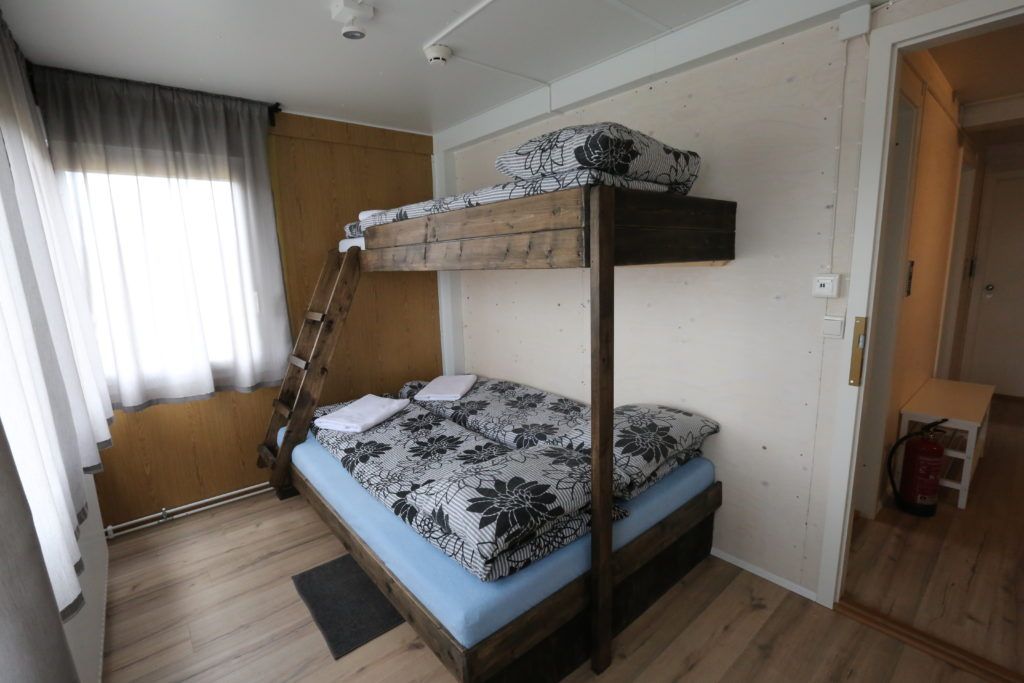 The New Hut where the reception and the restaurant is located we offer for those visitors who would like to stay at Hveravellir and enjoy more privacy Private Rooms that can accommodate up to 3 people.
New Hut does not offer cooking facility. New Hut offers shared bathroom and shower.
Private Rooms price includes Made Up Beds and Breakfast for two. For 3rd person in the room ISK 6400.
Guests staying in The New Hut are welcome to use the nature pool located next to the Old Hut and also the shared shower facilities next to the Camp Site.