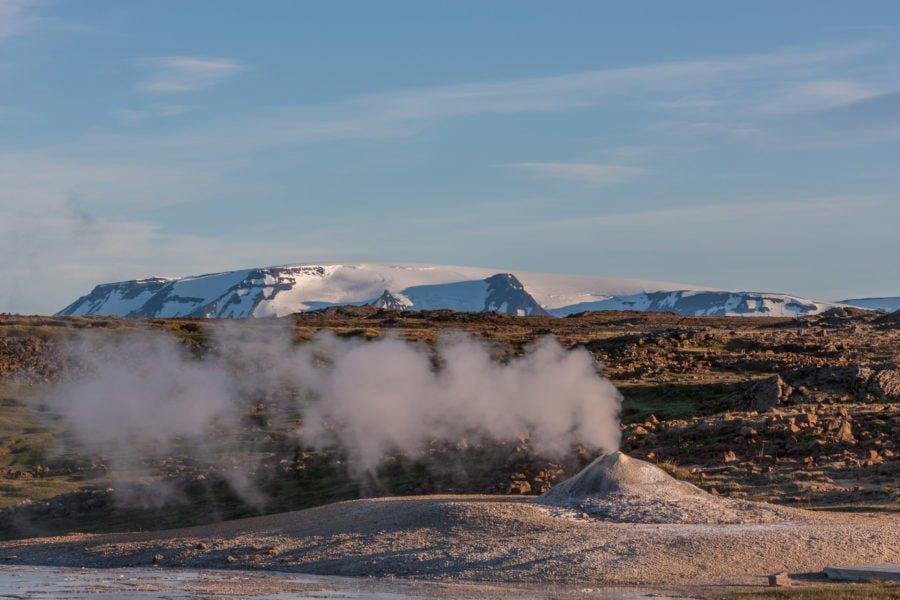 Fjalla-Eyvindur born in 1714 was an Icelandic outlaw. It is not clear why he and his spouse Halla  fled into the remote highlands of Iceland to become outlaws. This is believed to be around year 1760. They lived in the wilderness for two decades. A hot spring named Eyvindarhver (Hotspring) in Hveravellir is one among many landmarks named after him all across the Icelandic highlands.
Waking this trail you will see Eyvindarhellir (Eyvindur cave) where Eyvindur hide himself wife and sheep's and you will see Eyvindarrétt (Eyvindur Pen) – a large volcanic rock formation – useful to keep sheep's. At the south-west edge of the geothermal area you will find a monument for outlaws and ancient outlaws ruins. The old refuge with the torf roof was built by the farmers at later times used as a shelter when herding sheep's before the Old hut was built.
The route runs through lava field and vegetation like moss heath and heathland. If you have luck with you, you will even run in to an artic fox.